The best air conditioner brands are Mitsubishi Heavy Industries, Panasonic, Carrier, and Mitsubishi Electric. The pros at these companies manufacture products that last for years. They also work quickly to resolve any warranty issues that arise with your system.
When looking for an air conditioner, the top brands are Mitsubishi Heavy Industries, Panasonic, Carrier, and Mitsubishi Electric. These brands have earned five-star ratings and consistently lead the industry in customer satisfaction, reliability, and ease of use. Read on to find out which one is right for you. You'll be glad you did, as these air conditioning systems are made by world-class companies. Read on to learn more about which brand offers the best value for your money.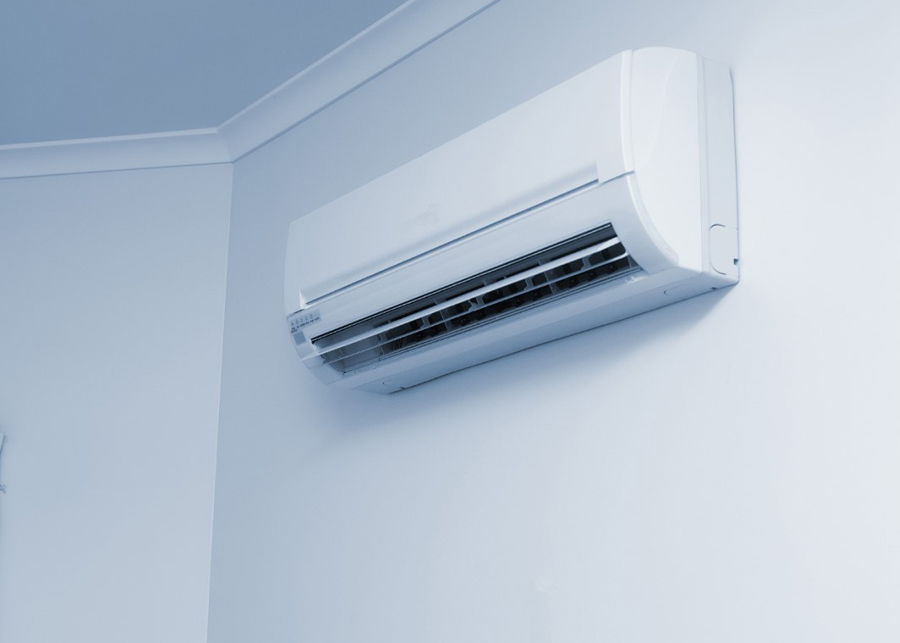 Mitsubishi Heavy Industries
If you're looking to buy a new air conditioner, you may be confused about which brand to choose. Mitsubishi Heavy Industries and Mitsubishi Electric both produce high-quality air conditioning units, but there's a difference between the two. Each manufacturer focuses on a different set of features and capabilities. While each brand produces an air conditioner with different features and benefits, they are generally comparable in price and quality.
The residential range of Mitsubishi Heavy Industries air conditioners covers the full spectrum of cooling needs. From small to large rooms, it offers both split and ducted systems. The company has also developed energy-saving technology, and its models feature an industry-leading 7-star Super Efficiency energy rating. The company also offers a wide range of cooling capacities, ranging from 1.7kW to 9.5kW. For added comfort and energy efficiency, Mitsubishi Heavy Industries' air conditioners are also available in a sleep mode. This feature ensures a restful night's sleep for both you and your family, especially when you have small children.
Mitsubishi Electric
If you're in the market for a new air conditioning system, then you should definitely check out Mitsubishi Electric's line of products. They're incredibly feature-packed and rank right up there with the industry leaders, Daikin. The company offers similar features as Daikin split systems, including their Blue Fin Condenser treatment and advanced modes. Their systems also offer a variety of indoor units and can be easily installed.
While some manufacturers only sell a single brand, a good air conditioning contractor will carry two brands and quote their customers on both. Mitsubishi Electric is one of the most popular air conditioning brands, with a dedicated following of loyal customers and industry certifications.
You can choose from a variety of stylish, quiet, and energy-efficient units that fit your budget and your lifestyle. There are many reasons to choose Mitsubishi Electric, but here are some of the most notable.
Panasonic
If you are looking for the best air conditioner for your home or office, consider buying a Panasonic model. This Japanese brand has won many awards for its high-tech innovations, including Econavi and Nanoe technology. Panasonic's air conditioners are also known to have an easy-to-use interface. Using these features, you can chill out in no time while reducing power consumption. Plus, they use sensors to detect human activity and keep the air conditioning system running at its maximum speed when there's a lot of activity.
These air conditioning systems have been ranked among the best in energy efficiency, and the Panasonic brand has been in the industry for decades. In addition, Daikin air conditioners offer excellent energy-efficiency. In addition, they have many features that make them appealing to customers. Their innovative ventilation fans use motion sensors and feature a Super High Velocity Air Curtain to minimize the unwanted flow of environmental air and hot drafts from open doors.
Carrier
For more than a century, Carrier has built a reputation for manufacturing top-notch HVAC products, particularly air conditioning systems. Founded in 1915, the company is based in Florida and has more than 50,000 employees. Today, it generates nearly $20 billion in annual revenue. With many different products and service options, Carrier is among the best air conditioner brands for your home. The 24VNA0 Infinity Series offers four models to choose from, including a two ton, a three-ton and a single-ton system.
Among the most significant advantages of a Carrier air conditioner are the manufacturer's warranty. The manufacturer will cover any defective parts for a full decade. However, it will not cover labor or the use of the Puron refrigerant. If you register your unit within 90 days of purchase, you'll be eligible for a five-year warranty. Depending on the model, this warranty could extend to many more years.
Best Air Conditioner Brands Result
In today's energy conscious world, consumers are looking for eco-friendly or energy efficient products to buy. This is just as true when shopping for an air conditioner as it is for any other home appliance. In that sense, Carrier ACs have an appeal that can't be denied based on their eco-friendliness and energy efficiency. While it might be tempting to purchase a standard split unit instead of a packaged system because the price difference is so much higher, buyers should think again. Just because a packaged system costs more up front doesn't mean it's not worth the money in the long run. With Greenlivingtips' ranking of Carrier models, there's no better time to invest in an Energy Star-certified air conditioner than right now.